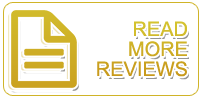 "Drs. John and Roy Flannagan have always provided excellent dental care for me. They are concerned about my dental health. I could not ask for better dental care."
— Michael C.
"Been going for most of my life. They are friendly, professional, and pain-free. I would not go anywhere else."
— Vickie M.
"I did not have a long wait; my procedure was painless, everyone was very friendly and kind; all my needs were met and with my agreed-upon cost for the procedure, there were no surprises."
— Hazel W.
"Dr. Roy Flannagan has been my dentist since the 1970s. John is also a great dentist. So fortunate to have such a great staff. They have always taken good care of me. Would never consider going anywhere else. Thanks!!!"
— Lanita B.
"You all are so sweet and make me feel relaxed when I come in. Everyone has a really good attitude and it shows that you all love your job! I haven't had to wait at any of my appointments, always straight back and right to business!"
— Samantha H.
"From the front door until the door closes behind you after your visit, Flannagan Dental cares about you as a person first and foremost. The staff is very professional and I would recommend them to all my friends and colleagues. Thanks to providing myself and my family the best dental service for the last 10+ years."
— Lorraine W.
"Everyone was gracious and caring. You could not find a nicer group of people. Thank you all for your respect and concern for the patients."
— Gail H.
"I give the staff at Flannagan dental an A+ ... I rarely have to wait, and if so, not for more than 15 minutes. The staff is neat, friendly, and professional. The exam rooms are clean and orderly, and the care is top-rate, with a heavy emphasis on painless dentistry. I personally have gone from hating my dentist visits to (with Flannagan Dental) actually looking forward to my visits. Because of this, my own dental hygiene has improved tremendously. Thank you, Drs. Flannagan and your entire staff for such great care and sensitivity to my needs."
— Brenda C.
"Dr. Roy and his entire staff are wonderful! They are so patient and encouraging with those of us who suffer from 'dental office' anxiety. I don't know what I'd do for dental care without them."
— Marci H.